Downward Dog: Finding God in a Dog a focus on Philippians 2:1-13
Oct 2, 2017 Downward Dog: Finding God in a Dog, An ON Scripture Feature. A reflection by Melissa Tidwell with a focus on Philippians 2:1-13 (Oct 02, 2017) On Scripture Video.
Proper 21A/Ordinary 26A/Pentecost +17 October 1 from Text Week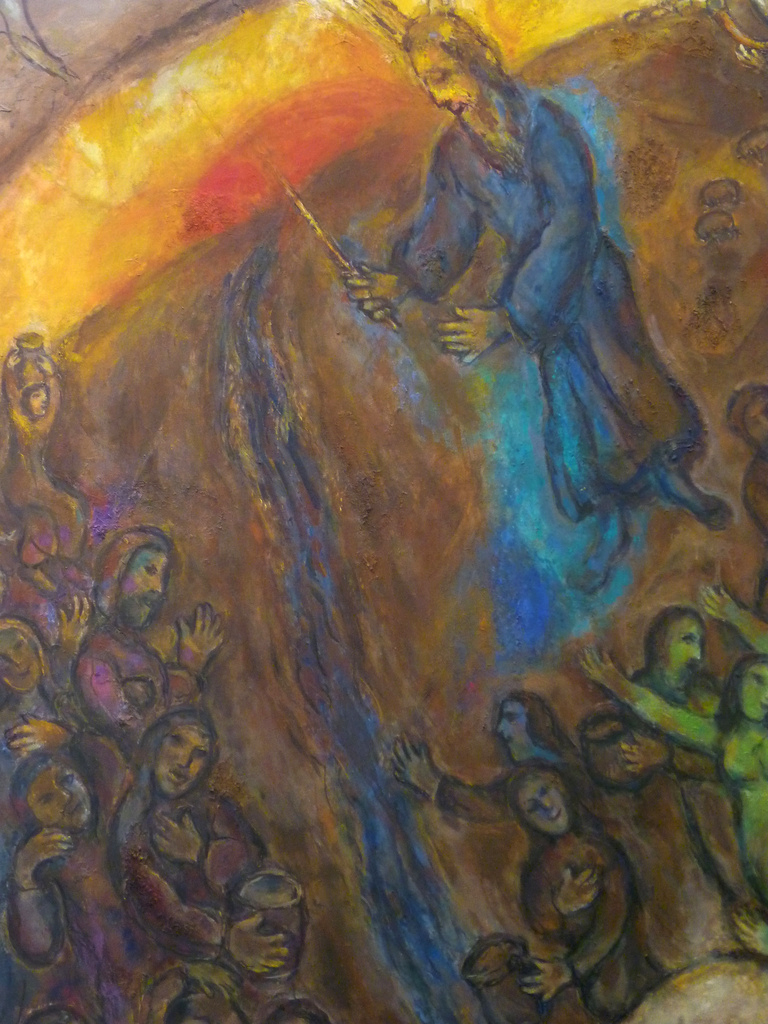 Moses Striking the Rock, Marc Chagall, from Art in the Christian Tradition, a project of the Vanderbilt Divinity Library, Nashville, TN.
News
Children's Faith, Doubt and Silence
During a three-year longitudinal study launched by the Fuller Youth Institute, a parent with three post–high school...
Sermons For Those Struggling with Depression
On Sunday, before worshippers at Washington's National Cathedral, Michael Gerson, Washington Post columnist, delivered...
Lilly Endowment Launchs the Seventh Phase of its Giving Indiana Funds
"Last fall, Lilly Endowment launched the seventh phase of its Giving Indiana Funds for Tomorrow initiative (GIFT VII),...
Wed, May 1, 2019 - 09:00 am
Join us as we honor the bold and resilient women leaders dedicating their lives to advance justice in our time.
Popular Tools
Duke Divinity Leadership Education
Questions We Answer
We know that you grapple with many difficult questions as a Christian leader. We want to help. Complex concerns about ministry can't be fully addressed here, of course, but we provide a starting point for engaging the deep issues. If you don't find what you are looking for, please see if our partners can help or contact us.
Have more questions?