Animal Shelter Opens with Lilly Foundation Help
The sun was shining last week upon the Blackford County Animal Shelter. And the mood could not have been lighter as supporters gathered for a ceremonial groundbreaking for the shelter's new facility. "We dreamed of what an ideal building would look like,"Forcum said. "The ultimate goal was efficiency in caring for all of the abandoned, abused, sick, injured and lost animals making their temporary homes at the shelter.. as they await their forever homes." Through local fundraising and funds provided by the Blackford County Community Foundation through a Lilly Foundation grant, a total of $218,000 had been raised for the new building within a few years. [Read more].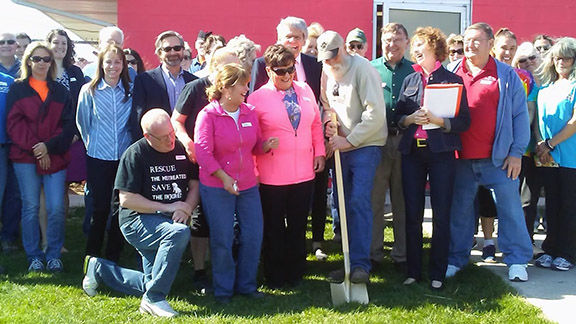 News
Children's Faith, Doubt and Silence
During a three-year longitudinal study launched by the Fuller Youth Institute, a parent with three post–high school...
Sermons For Those Struggling with Depression
On Sunday, before worshippers at Washington's National Cathedral, Michael Gerson, Washington Post columnist, delivered...
Lilly Endowment Launchs the Seventh Phase of its Giving Indiana Funds
"Last fall, Lilly Endowment launched the seventh phase of its Giving Indiana Funds for Tomorrow initiative (GIFT VII),...
Fri, May 3, 2019 - 09:00 am
Ministry to and with the Next Generations: How Millennials and Gen Z are Changing the Church
Popular Tools
Review rank-ordered data on religion in the U.S. and around the world.
Includes the latest data from the Religious Congregations & Membership Study, 2010