Animal Shelter Opens with Lilly Foundation Help
The sun was shining last week upon the Blackford County Animal Shelter. And the mood could not have been lighter as supporters gathered for a ceremonial groundbreaking for the shelter's new facility. "We dreamed of what an ideal building would look like,"Forcum said. "The ultimate goal was efficiency in caring for all of the abandoned, abused, sick, injured and lost animals making their temporary homes at the shelter.. as they await their forever homes." Through local fundraising and funds provided by the Blackford County Community Foundation through a Lilly Foundation grant, a total of $218,000 had been raised for the new building within a few years. [Read more].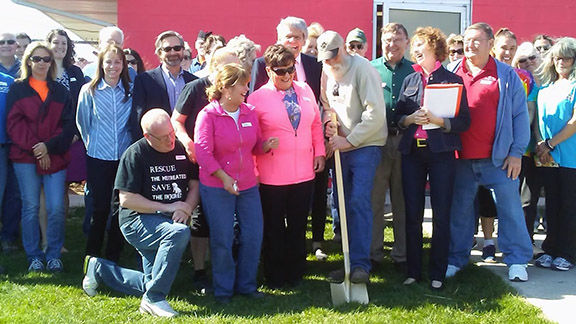 News
Strengthening Indianapolis Through Arts and Cultural Innovation
The Indianapolis-based Lilly Endowment Inc. announced the project Wednesday as one of nearly $49 million in grants for...
$2 Miilion for Community Foundation of Southern Indiana
The Community Foundation of Southern Indiana has received a grant of $2 million as part of Lilly Endowment Inc.'s...
Answering A Call For Help
Anyone who belongs to a large, extended family network that includes people living in poverty knows about that phone...
Tue, Dec 25, 2018 - 09:00 am
Wed, Dec 25, 2019 - 09:00 am
Popular Tools