Animal Shelter Opens with Lilly Foundation Help
The sun was shining last week upon the Blackford County Animal Shelter. And the mood could not have been lighter as supporters gathered for a ceremonial groundbreaking for the shelter's new facility. "We dreamed of what an ideal building would look like,"Forcum said. "The ultimate goal was efficiency in caring for all of the abandoned, abused, sick, injured and lost animals making their temporary homes at the shelter.. as they await their forever homes." Through local fundraising and funds provided by the Blackford County Community Foundation through a Lilly Foundation grant, a total of $218,000 had been raised for the new building within a few years. [Read more].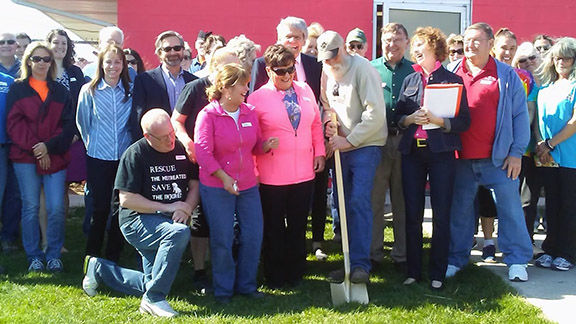 News
Conservative Commencement Address 
"Harvard professor Danielle Allen's commence address at Pomona College was among the best at this year's graduations,...
A Sea of iPhones in Churches - Is It A Good Thing?
Episcopal Bishop Michael Curry delivered at the royal wedding a few weeks ago drew notice around the world for its...
All Over The World Young People Tend To Be Less Religious
"Recent surveys have found that younger adults are far less likely than older generations to identify with a...
Wed, Jun 20, 2018 - 11:00 am