Animal Shelter Opens with Lilly Foundation Help
The sun was shining last week upon the Blackford County Animal Shelter. And the mood could not have been lighter as supporters gathered for a ceremonial groundbreaking for the shelter's new facility. "We dreamed of what an ideal building would look like,"Forcum said. "The ultimate goal was efficiency in caring for all of the abandoned, abused, sick, injured and lost animals making their temporary homes at the shelter.. as they await their forever homes." Through local fundraising and funds provided by the Blackford County Community Foundation through a Lilly Foundation grant, a total of $218,000 had been raised for the new building within a few years. [Read more].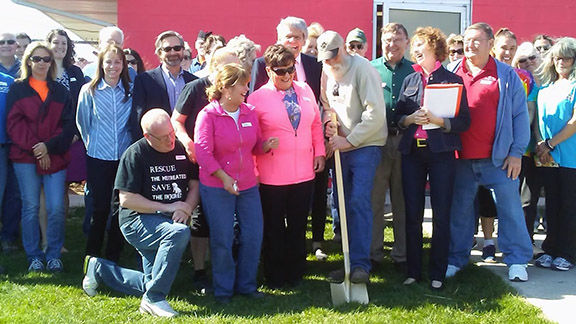 News
Liturgical Meditations from Fuller Studios
The liturgical calendar spans the life of Christ in a single year—from anticipation (Advent), to hope (Christmas...
The Spiritual Practice of Humor
We live in a time of tension and conflict, arguing and fighting for what we believe is true. Many of us are attracted...
Volunteer and Live Longer Religious Lives
Ohio State researchers in June pored over hundreds of obituaries from across the country. They found that people with...
Thu, Sep 27, 2018 - 09:00 am
The dates for Homecoming 2018 have been set for Sept.